My fiance and I
Let me introduce myself, I am a fourth grade teacher in Northwest Georgia. Teaching is coming as a second career for me and it definitely isn't as easy as it appears from the outside. The school I teach in is part of the school system I am a product of. Of course the system and demographics have changed quite a bit since "the good ole days." I decided to branch out and begin blogging and designing and selling products on Teacher Pay Teachers last summer. I found that I had quite a bit of free time on my hands and I found myself busying my time with clip art, PowerPoint, and my pink laptop. In working through the wonderful world of graphic design. I have taught myself a few new skills including designing my own blog. Due to the fact I am a coupon queen and love saving money. I am working tirelessly to create outstanding products and designs to engage my fellow teacher bloggers. In saying all that I am no grammar freak, so excuse the fact that I am human and I do make mistakes.
The pictures on this page are from our engagement photos taken November 2014. We are getting married this June 2015. I can't believe this school year has flown by and that we will be married in less than four months from me writing this. Wes and I originally met in college (long story, but I met him through a previous boyfriend). We are from the same town and our families ironically have known one another for a long time. I found a lot of this out when we started dated, but even more when we sat down to write out a guest list for our wedding. All along living in the same town we never knew one another until we met at the University of Tennessee in Chattanooga. We met roughly nine years ago briefly, but we never pursued one another until we ran into each other at the grocery store two years ago. Our first date was a Tacky Christmas sweater party and we have been inseparable since.
What you need to expect from my blog is an eclectic collection of teaching experiences, thoughts, challenges, and a hodgepodge of my crazy life. Buckle your seat belt your destined to be on a wild ride in following this blog.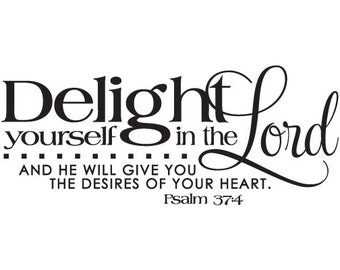 A quick few facts:
1. I will be getting my MRS degree in less than four months.
2. I live with three fur babies who are my world (Bentley, Duncan and Max, yes they are all boys)
3. I love sweet potatoes and summer time.
4. I LOVE, LOVE, LOVE, crafting, building, painting, anything designery.
5. I will be turning 30 this summer after our wedding and I am excited to start a new decade of life experiences. My 20's were great, but I feel like my 30's will be even better.
6. I used to not drink coffee, but teaching drains your energy out of your body, so I have recently become addicted to it.
7. My favorite types of movies or T.V. shows are scary, detective, mystery types which contradicts Wes' which posses a problem when we go to the movies, but hey isn't it all about compromise.
Please post and ask any questions that you may have.